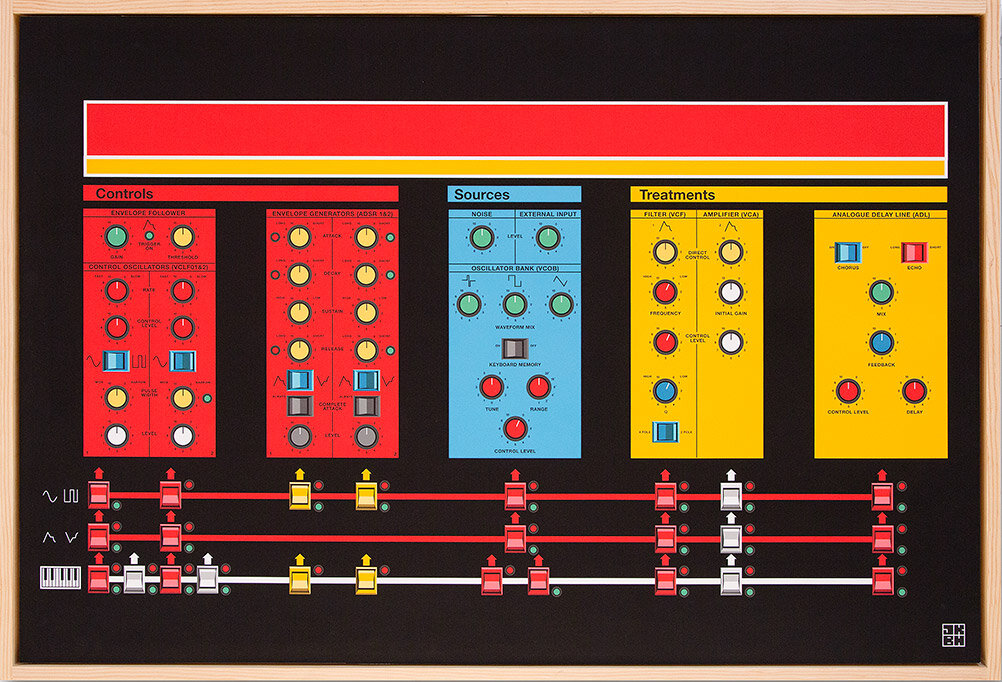 Jeff Klarin: Polysynthi
From Jeff Klarin's series "Analogue Interfaces". Signed by the artist. Edition digitally printed to archival standards using fine art materials and pigmented inks. Made in Los Angeles.
24" x 36" Archival Print on paper. UV protected, framed in clear pine. Edition of 3.
Bughouse On Demand products ship in 2-4 weeks and are not eligible for in-store pickup.
If you have any questions about the art, please contact us at 415 279-3058.